Limited Time Offer :
Free Shipping On Orders Over HK$1,000
Take me with you!
A travel mug finally worthy of the coffee inside.
Designed to amplify the senses and engineered to fit the most popular manual brewing devices, you can now enjoy coffee at its fullest, everywhere.

Key Features about Carter Everywhere Mug:
Aromatic Wide Mouth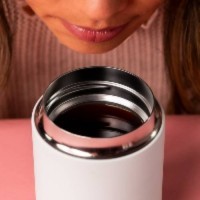 You don't sip out of a tiny hole at home. A mug-inspired mouth lets you access coffee's full aroma and gauge the temperature before you drink
Drinkable Thin Lip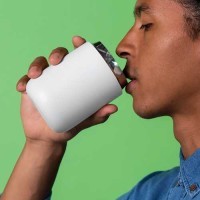 A tapered thin lip mimics a Cabernet glass to deliver coffee directly to your taste buds while also sitting comfortably on your mouth.
True Taste Ceramic Coating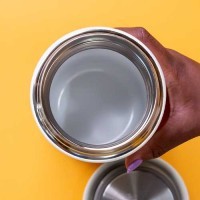 Your coffee should taste how you intended. Unlike stainless steel, a ceramic interior keeps your brew free of odors, oils, and "old penny" tasting notes.
Brew-And-Go Compatibility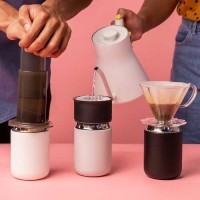 Skip a step with a 69 mm diameter rim designed to fit the most popular manual brewing devices.
Heat-Lock Double Wall Vacuum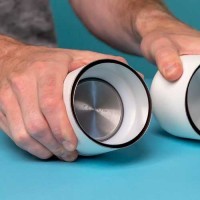 Because triple walled seemed a little overboard. Our 304 18/8 insulated stainless steel retains heat for 12 hours and stays cold for 24 hours.
Leak-Proof Seal – A quick, 270° twist locks the lid to eliminate liquid mishaps. You have our your-bag-is-not-getting-wet guarantee.
Product Specs:
Capacity: 16OZ (473ml)
Colors: Matte Black/Matte White/Matte Grey/Golden Hour/Warm Pink/Dusk Blue
Dimensions: 85mm diameter body, 69.5mm mouth. Tall: 155mm
Materials: 18/8 stainless steel, BPA-free plastic and steel lid, inner ceramic coating.
Brewer Compatibility: Fits most standard drippers, the AeroPress® Coffee Maker, and Prismo AeroPress® Attachment.